8 Second Ride loves playing.   Thanks to all for the opportunity to play for you.  It is a blessing to be able to do what you love.  Music touches all of us somehow.  Est. Nov 1988!

  Some of the other buttons (marked N?A) won't work ..  Thanks !!!!        kimmie


HOME OF THE NORTHWESTS BEST COUNTRY DANCE BAND!.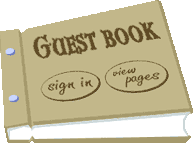 NOTES-n-NEWS:    

SPECIAL NOTES:  

We have some park parties coming up in August...get your kids, g-kids and the lawn chairs out for dancing on the lawn.  

Winds of change at the AUBURN EAGLES.  

We have had some of 8SR's fondest memories as the house band for Dance Sunday the past 19 years. 

 It grew from a tiny crowd of non-dancers to the great group of dance buddies we have now.  Thank-you for your support.  Last year we asked for 1 sunday off a month & we were granted that.  This year they have decided to book half the sundays with other bands now.   So you now will have to check to see which band is playing on sunday.  We still just love this club and all the great friends we have made, so please support them in their decision.

We are grateful to be booked for NYE at Auburn December 31, 2017.  Make your plans now!!!

     Change can be good.

Good News:  JR has consented to play with us on sundays again!!!!!

​ 

 To the far left, is some mini blocks of snipits of video, shot by friends & family.  Double click to pop them open. Also, if you are getting 2 songs playing at the same time, you have 2 8SR pages open on top of each other.  Simply close one or the other before we drive you crazy ;)  

8SR's first sunday date at Auburn Eagles was:

  November 16th, 1997

 Siri tells me 8 Second Ride has been the Dance Sundays house band for over 19 years!  

 Dates are being added all  the time, so save the schedule page in your favorites!  Book ASAP to guarantee your special date is a lock.  

 Please know that each of us in 8 SECOND RIDE loves & appreciates every one of you.   It is a special gift, that you allow us to be part of your life's and let us do what we do. 

Yee-haw--

  Got a special event? 

We are filling up the calendar!   First come first booked!   Happy to say, filling' up fast.  

  Yes, we do -do private parties.  Now booking !!

This week with 8 SECOND NATION:

 This Friday and Saturday: 

 North to  two  fabulous  nights at 

ANGEL OFTHE WINDS CASINO!  Make it a fun get-a-way weekend!  

Food to die for, a dance floor, great music and dancing with us, and gaming that should name it Angel of the Wins!  Even golfing nearby!  If you want to stay over night, there is a hotel at the casino.  Discover all the area has, during the day!  No Cover.  8SR hits the stage at 9.

 Sunday, the band is off.  Please enjoy the Rangers on Sunday.  See you at AUBURN EAGLES THE FOLLOWING SUNDAY!

The following

 Wonderful Wednesday at

ANGEL OF THE WINDS CASINO. with a great happy hour before we start and great gaming. You can play, eat and dance early on a midweek work relief party. 

no cover 7-10 

See you back at Dance Sunday at AUBURN EAGLES on the 26th!  

With JR now back on bass on Sundays and Danny holding down the rhythm guitar on the far end, it is a country dance party!!!  5-9 small cover

Sundays the band schedule has change at the AUBURN EAGLES, but you just have to check the dates for 8SR's performances.  JR will be joining us on Sundays now.

Enjoy the Puget Sound basins' best dance floor.  Full bar, friendly people and dancers galour!  Minimal cover makes this your Sunday dance destination!

Put us in your favorites and pull us right up.  We are adding dates all the time and the calendar is constantly evolving.  Book a bbq with us!  ps. you cook!  

+++++++OTHERWISE<

Join us half the  Sunday evenings for AUBURN EAGLES dance Sunday.   Great dance music starts with 8SR every Sunday 5 to 9.  $5 cover

  **See a Special Note to the right. 

8 SECOND ROCKS!!!   We have a great time playing oldies rock and some blues.  We can help you out in this area also!  

If you know of a venue that needs country music new or old or even oldies rock, let us know & let them know about us bands.  As you may have noticed the club market for live country bands is tight & all the musicians appreciate your support.

And if you want a live band for your birthday party, BBQ, wedding or just for the heck of it, call the bands. Prices vary & live music makes for a great time!

Do remember that  AUBURN EAGLES and the other Fraternal lodges need to have you sign in if you are not a member.  If you frequent these places please consider membership.  They all do great charity work, support scholarships and work closely with local causes.  They do have limits on signing folks in (by law) and may have to refuse entry after a number of visits.   Membership is not usually expensive and your membership helps support them.  Participation in things are by choice and will not be forced upon folks.  Support them as they book your live dance music, host karaoke, host DJ nites, shows, bingo and put on dinners.   You will meet new friends!!                                

Do good things --join them!!!

 Needa dance fix in the middle of your workweek?  Come down Tuesday nites at the AUBURN EAGLES They have prerecorded dance music for you.  And they know the songs to play.  This is being done by your dance buddies, just $small cover helps with expenses.  Dancetime is from   7:30 to 10:30.

 Also Country Fever on Monday nites and Patty & the Travelin 4 on Wednesday nites, Kareoke on Thursdays.  Dance Saturday nights

 to DJ Jan!  

    COME GET YER DANCE ON!!!!!

THEY CAN HELP YOU LIKE THEY HELPED ME!

TELL MARK I SENT YOU.  TRUSTWORTHY, HONEST COMPUTER HELP!


Audiofile- You Win Again

Click to stop or restart track

Mini video files- click ....

    to start & stop.

 Double-click to enlarge