8 Second Ride loves playing.   Thanks to all for the opportunity to play for you.  It is a blessing to be able to do what you love.  Music touches all of us somehow.  Est. Nov 1988!

  Some of the other buttons (marked N?A) won't work ..  Thanks !!!!        kimmie


HOME OF THE NORTHWESTS BEST COUNTRY DANCE BAND!.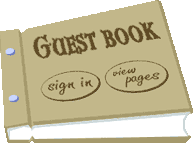 NOTES-n-NEWS:    

Welcome---JACK DOLAN.....

 to the 8SR family!

A killer bass player of vast experience and a mighty good singer.  You may recognize him from former bands, $5 Fine and Rockin' Aces (just to mention a couple).  Jack is finishing some dates with his former band & you will see him more and more.  We have a lot of songs and he is working feverishly to learn them.

Claim your dates!

 Dates are being added all  the time, so save the schedule page in your favorites!  Book ASAP to guarantee your special date is a lock.  Remember, 8SR is very one of the most versatile country bands in the northwest.  We do old country, mid and new country and oldies rock.  Even a dab of blues.  If you need something special, be sure to let us know.  Certain clubs, parties, etc..,  require different songs.  We play to make sure the event is a  success.

8SR's first Sunday date at Auburn Eagles was:

  November 16th, 1997

 Siri tells me 8 Second Ride has been the Dance Sundays house band for 20 YEARS!  

 Please know that each of us in 8 SECOND RIDE loves & appreciates every one of you.   It is a special gift, that you allow us to be part of your life's and let us do what we do. 

8 Second Ride IS:

Kimberly Kaye: Drums & Vocals

Dave Dorning LeadGuitar/Vocals

Billy Shew    LeadGuitar/Vocals

Jack Dolan   BassGuitar/Vocals

JR Broad BassGuitar/Vocals *PT

Gary Ballard Steel &                                            Lead Guitar/Vocals*PT

Past Members just for fun....

Mike Anderson.....Bass

Kevin Parr.....Lead

Mark Kissner.....Lead

Wayne Burgess.....Lead

Gene Nygaard.....Lead

Mike Skansie.....Lead

Greg Frost.......Lead

John Brown.....Lead

Gene Hubbard....Keys

Todd Henderson...Lead

Steve Thorp.....Keys

Scotty MacDonald.....Lead

Jim Adams.....Lead

BarryTorrence...Keys *PT

Dan Leal.......Bass

*Part Time

Yee-haw--

  Got a special event? 

We are filling up the calendar! First come first booked! Happy to say, filling' up fast.  

  Yes, we do -do private parties. Now booking !!

This week with 8 SECOND NATION:

​  

This Friday DANCE with us at the AUBURN EAGLES!  7-11 $5cover for the south sounds largest and best dance floor.  Billy joins in on the fun on friday.   

This Sunday....

​Dance SUNDAYs at AUBURN EAGLES with our new Sunday lineup of Kimmie, JR, Dave and Gary Ballard.  

8 SECOND RIDEs'..COUNTRY MUTTz  A collection of great musicians having a good time playing your favorite dance music.  NO we are not changing the name of the band.  Just having a little fun with it!

Sundays the band schedule has changed at the AUBURN EAGLES, but you just have to check the dates for 8SR's performances.    Hot pickin' and fun times.

Enjoy the Puget Sound basins' best dance floor.  Full bar, friendly people and dancers galour!  Minimal cover makes this your Sunday dance destination!

Put us in your favorites and pull us right up.  We are adding dates all the time and the calendar is constantly evolving.  Book a bbq with us!  ps. you cook!  

8 SECOND ROCKS!!!   We have a great time playing oldies rock and some blues.  We can help you out in this area also!  

If you know of a venue that needs country music new or old or even oldies rock, let us know & let them know about us bands.  As you may have noticed the club market for live country bands is tight & all the musicians appreciate your support.

And if you want a live band for your birthday party, BBQ, wedding or just for the heck of it, call the bands. Prices vary & live music makes for a great time!

Do remember that  AUBURN EAGLES and the other Fraternal lodges need to have you sign in if you are not a member.  If you frequent these places please consider membership.  They all do great charity work, support scholarships and work closely with local causes.  They do have limits on signing folks in (by law) and may have to refuse entry after a number of visits.   Membership is not usually expensive and your membership helps support them.  Participation in things are by choice and will not be forced upon folks.  Support them as they book your live dance music, host karaoke, host DJ nites, shows, bingo and put on dinners.   You will meet new friends!!                                

Do good things --join them!!!

 Needa dance fix in the middle of your workweek?  Come down Tuesday nites at the AUBURN EAGLES They have prerecorded dance music for you.  And they know the songs to play.  This is being done by your dance buddies, just $small cover helps with expenses.  Dancetime is from   7:30 to 10:30.

 Also     Kareoke on Thursdays and sometimes Saturdays (call first).  Dance Tuesday and  Saturday nights to DJ Jan!  Also, dance lessons with April Morrow on Tuesdays!

    COME GET YER DANCE ON!!!!!

THEY CAN HELP YOU LIKE THEY HELPED ME!

TELL MARK I SENT YOU.  TRUSTWORTHY, HONEST COMPUTER HELP!


Audiofile- You Win Again

Click to stop or restart track